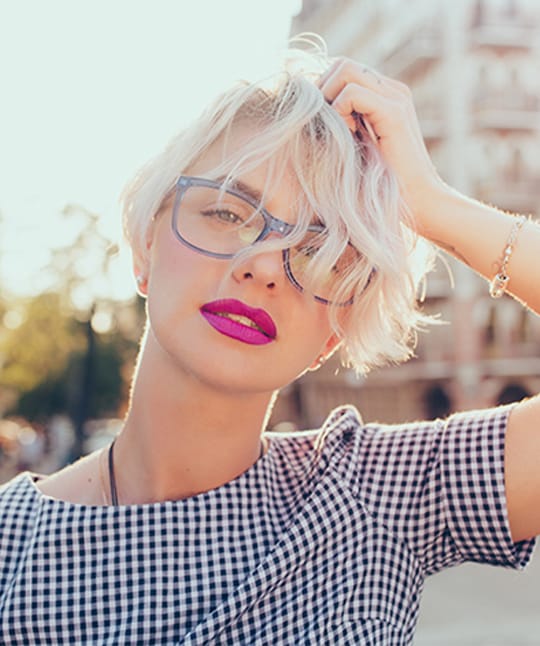 Managing Your Symptoms
Eye Drops
Eye drops work as a quick fix to rehydrate your tired and weary eyes, but they may contain some ingredients that irritate certain eye types and prescriptions. We suggest contacting the team at Total Vision Financial District before purchasing over-the-counter eye drops.
The 20/20/20 Rule
Experts suggest that the 20/20/20 rule works as a method to alleviate symptoms of digital eye strain in the short term: every 20 minutes, look at an object 20 feet away for approximately 20 seconds. These small breaks help your eyes catch a little breather between screen sessions.
Adjust Your Surroundings
Making small changes to your environment can reduce the strain:
Adjust the lighting in your room
Attempt to minimize glare from your screen or monitor
Adjust the height of your screen or monitor
Adjust screen settings to match the lighting in the room
Come & See Us
We're located just down the street from the famous Chinatown Gate entrance, near Union Square. Parking is easy. It's just across the street at the Stockton/Sutter Garage!

Our Address
530 Bush Street #101

San Francisco

,

CA

94108
Our Hours
Monday

:

9:00 AM

–

5:30 PM

Tuesday

:

9:00 AM

–

5:30 PM

Wednesday

:

9:00 AM

–

5:30 PM

Thursday

:

9:00 AM

–

5:30 PM

Friday

:

9:00 AM

–

5:30 PM

Saturday

:

Closed

Sunday

:

Closed