Working Together to Strengthen Your Vision
Our optometrists have extensive experience in diagnosing and treating binocular vision dysfunction (BVD). BVD is not typically detected in routine eye exams, and our patients must complete a specialized questionnaire to help us screen for signs of this condition.
You may have undiagnosed binocular vision dysfunction if you experience:
Eyestrain
Double vision
Blurred vision
Visual fatigue
Headaches
Dizziness
Please call our office to book a BVD exam.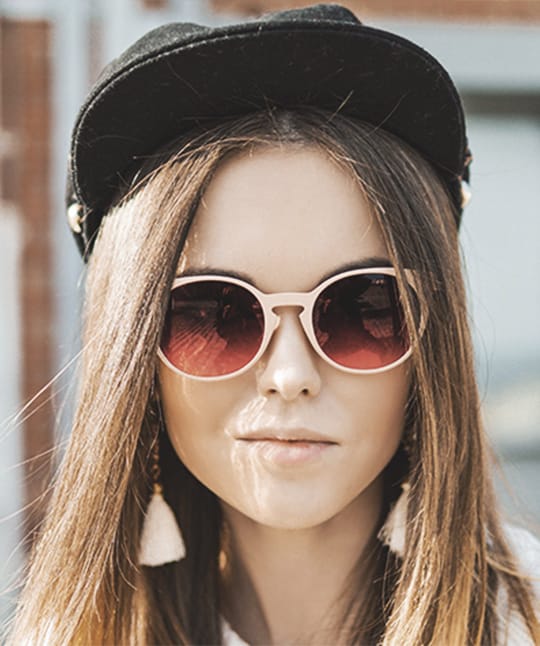 What is Binocular Vision Disorder?
Your eyes should work together to help produce your 3D perception of the world. This visual teamwork is referred to as binocular vision. When your eyes are not synchronized, it can lead to a large amount of strain on the eyes' muscles.
Poor binocular vision can result in issues with:
Coordination
Playing sports
Judging distances
Maintaining eye contact
Motion sickness
Dizziness
Anxiety
Treatments Are Available
Prismatic lenses play a prominent role in treating binocular vision disorder. Still, there are many varieties of BVD, and our optometrists will work closely with you or your family member to develop the proper treatment for your condition.
Depending on the type of BVD, many patients experience 72-92% improvement using prismatic lenses, with treatment lasting between 2-3 months.
If you have concerns or feel you are affected by binocular vision dysfunction, reach out to us at Total Vision Financial District. We can provide you with our comprehensive questionnaire and get you started on the path towards healthier vision.
Preparing for Your BVD Exam
Here are some things to know before you come in for your appointment:
Binocular vision dysfunction exams are typically billed through your major medical insurance plan. We accept most PPO plans. Please inquire with our office staff about out-of-pocket costs.

Please fill out our BVD questionnaires before your appointment or plan to arrive 15 minutes early to complete the questionnaires in person.

Plan to spend 2-3 hours with us for your binocular vision exam.

Please refrain from drinking any caffeine on the day of your appointment.

Wear comfortable clothes and shoes for walking around and trialing lenses.
Come & See Us
We're located just down the street from the famous Chinatown Gate entrance, near Union Square. Parking is easy. It's just across the street at the Stockton/Sutter Garage!

Our Address
530 Bush Street #101

San Francisco

,

CA

94108
Our Hours
Monday

:

9:00 AM

–

5:30 PM

Tuesday

:

9:00 AM

–

5:30 PM

Wednesday

:

9:00 AM

–

5:30 PM

Thursday

:

9:00 AM

–

5:30 PM

Friday

:

9:00 AM

–

5:30 PM

Saturday

:

Closed

Sunday

:

Closed