Freedom From Frames
We love our designer frames at Total Vision Financial District. But sometimes, it's nice to leave our glasses on the nightstand and head out for an evening of frame-free fun. That's when a pair of contact lenses come in pretty handy!
We offer contact lens exams to help determine which lenses are right for you, and we can provide specialty contacts for harder-to-fit eyes. Contact lenses offer clear, crisp vision without the hassle of frames. Why not give yourself a little freedom with a new pair of contact lenses?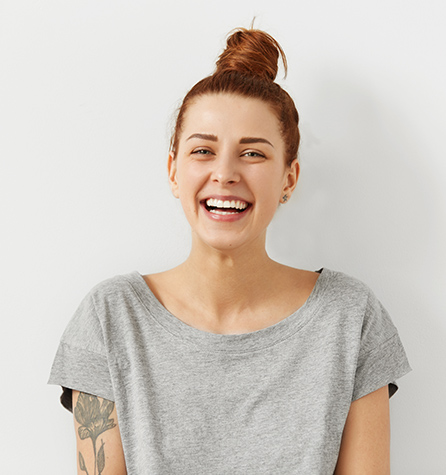 Your Contact Lens Exam
The first step towards a pair of contact lenses is an eye exam. During the exam, our optometrists will look for factors that may affect the contacts we choose for your vision and prescription.
Some eye conditions can irritate eyes and cause difficulty wearing contact lenses, such as:
Your Contact Lens Fitting & Trial
To ensure the best possible fit, we'll need to take several different measurements of your eyes. These measurements help assess the shape and size of your cornea, iris, and pupil.
There are many varieties of contact lenses on the market, and each type is a different shape, a different material, or can help with various conditions. Our goal is to ensure your eyes feel comfortable.
At the end of your appointment, you'll head home with a trial pair of contact lenses!
It can take some adjusting to find the right brand and style for your vision, but we'll work with you to find the right pair for you and your eyes. Routine visits can help ensure your eyes stay happy and healthy.
Taking Care of Your Contact Lenses
Before you head home with your new contact lenses, we'll provide you with specific care and handling instructions. Handling your lenses properly can help ensure their longevity, so please follow our instructions carefully.
If you feel unsure about any care and handling steps, please call us with your questions. Contact lenses are different from eyeglasses, and we want you to feel confident when you use them!
Our Favourite Brands
Check out our gallery to see our favorite contact lens brands!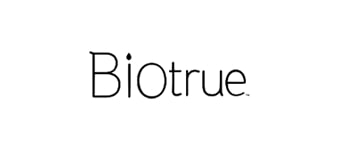 Bausch + Lomb Biotrue
Biotrue One Day contact lenses are the newest innovation from Bausch and Lomb. Inspired by the biology of your eyes, the surface is designed to mimic healthy tears so that the contact lenses can retain both moisture and shape. The Biotrue technology ensures that your vision will stay consistently crisp and clear, and your eyes will feel naturally comfortable throughout the day. Biotrue also has "High Definition Optics" – designed to help reduce halos and glare – which means you get great vision in any situation.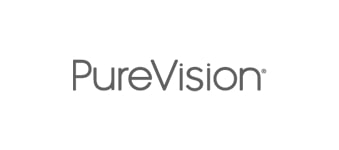 Bausch + Lomb PureVision
Bausch + Lomb PureVision contact lenses are indicated for the correction of nearsightedness (myopia) and farsightedness (hyperopia). They are made using our unique AerGel material, delivering exceptional vision, with outstanding comfort and health. They allow a high level of oxygen to reach your eyes, and resist protein buildup – your lenses stay comfortable all day long.
Come & See Us
We're located just down the street from the famous Chinatown Gate entrance, near Union Square. Parking is easy. It's just across the street at the Stockton/Sutter Garage!

Our Address
530 Bush Street #101

San Francisco

,

CA

94108
Our Hours
Monday

:

9:00 AM

–

5:30 PM

Tuesday

:

9:00 AM

–

5:30 PM

Wednesday

:

9:00 AM

–

5:30 PM

Thursday

:

9:00 AM

–

5:30 PM

Friday

:

9:00 AM

–

5:30 PM

Saturday

:

Closed

Sunday

:

Closed